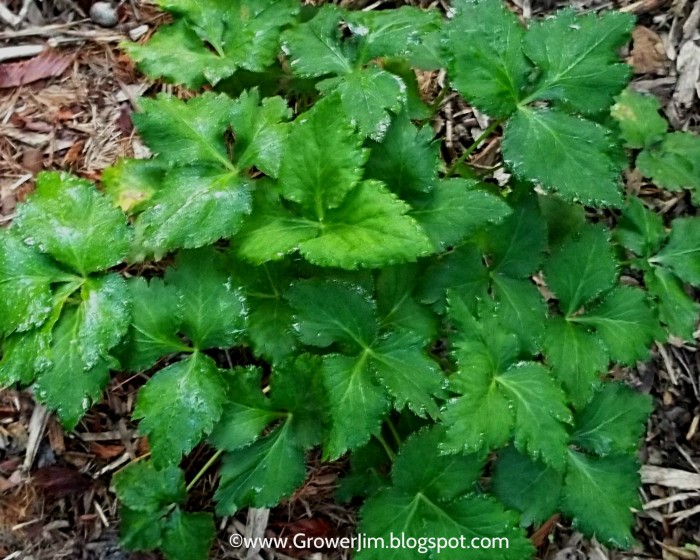 Tags: Open Pollinated
Growing Practices: No Pesticides No Herbicides No Fungicides No Synthetic Fertilizers
Latin Name: Cryptotaenia japonica
Description:
All parts of this plant are edible; leaves, stems, seeds, and roots! Fresh leaves and stalks can be added to a mixed green salad, parboiled and served as a vegetable, or stir-fried alone or with other vegetables or meat. Add it to soups, custards, rice, and pickled foods. Eat Mitsuba raw or cook it only lightly, or add it to cooked dishes just before serving. Japanese chefs often use the large leaves as an elegant garnish. Grow as an annual in cold climates or perennial in warm. Thrives in sun or shade.
Growing Tips:
Barely cover seed with soil and keep moist until seedlings are well-established.
Questions 2 Total
Ask a Question About Mitsuba
Answer this question

We occasionally get a freeze or two each year here near New Orleans. Would Mitsuba be considered a fall/winter crop here?

Answers 1

You should be able to grow mitsuba year-round in your climate.

Answer this question

Can I plant in San Diego as winter crop? How large is bush if perennial here in SD?
Thanks - Judi

Answers 1

Your climate should be ideal for growing Mitsuba year-round! Maximum size of each plant is about a foot tall and wide.
Policies
Shipping Policies
Seeds are hand counted and packaged when your order is received; we do not sell pre-packaged seeds. Most orders are generally shipped within 1 or 2 days of receipt, by First Class mail.
Return & Refund Policy
Most of our seeds are easy to grow varieties that everyone should be successful with. If you are growing a crop for the first time, we encourage you to research the best germination methods for that specific vegetable. Germination tips are included in each of our seed listings. In the event you have problems, contact us and we will work with you to try and resolve the issue. Thank you for shopping with us!
Jim Ford
Apopka, FL, United States (Zone 9B)
Established in 1987
1.00 acres in production
Other Listings from Grower Jim's Plants and Produce LLC: