Tags: Certified Organic Open Pollinated
Growing Practices: No Pesticides No Herbicides No Fungicides No Synthetic Fertilizers
Latin Name: Solanum lycopersicum
Description:
61 days. Originally bred for the North in Moscow, Idaho, Latah is exceptional, first because of its incredible earliness, and second because of its high quality and staying power. An OP salad variety with a good balance of acid and sweetness, Latah is a sprawling bush variety that keeps producing 2-3" fruit over a long period. Great taste and tolerates short or cool summers. Bears early enough to beat the growing tomato late blight problem out West. Determinate. 8400 seed/oz, Pkt 40 Seeds plants 40'
Questions 1 Total
Ask a Question About Organic Latah Tomato Seed
Answer this question

I am in Clovis, Ca 93619 zone 8/9. When would I plant your seed?
Ann Stewart - e-mail: annstewart@wildblue.net

Answers 1

I start tomato plants 8-12 weeks before my last frost date. The seedlings will then be 8-12 inches tall and ready to transplant as soon as it is warm enough and the danger of frost is past.
Policies
Shipping Policies
We only ship to the 50 United States.
Return & Refund Policy
At this time, all sales are final and no refunds will be issued.
If you have received seeds that don't meet your expectations, contact us, and we will work with you to resolve the issue. Thank you for shopping with us!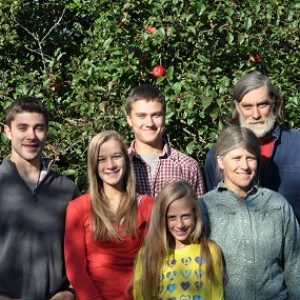 Margaret Gerritsen
Bridgewater, ME, United States
Established in 1976
50.00 acres in production
Other Listings from Wood Prairie Farm: