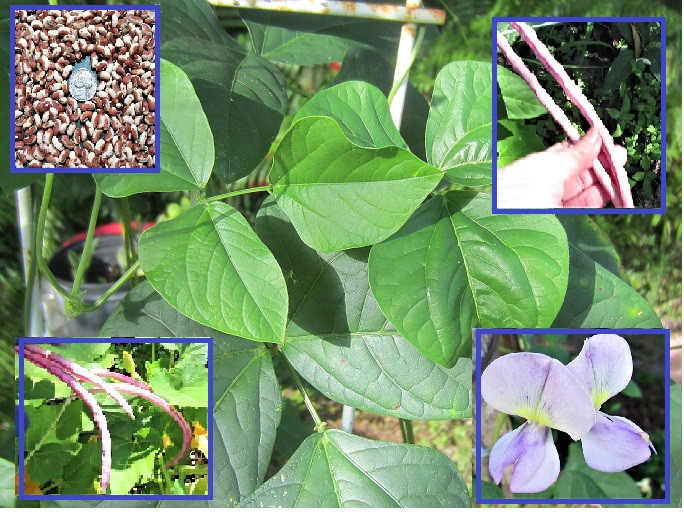 Tags: Heirloom Open Pollinated
Growing Practices: No Pesticides No Herbicides No Fungicides No Synthetic Fertilizers
Latin Name: Fabaceae
Days to Maturity: VARIED
Description:
Hello, Check out my new You Tube channel on gardening. The name of the channel is Concerning Gardens & More. My goal is to eventually have a video on every seed, bulb, rhizome and plant that I offer. I would appreciate your help in growing this new channel by liking, sharing and subscribing and watching the video to the end. Also, don't forget to click the notification bell. Just copy and past this address into your browser and it will take you to the channel. https://www.youtube.com/@ConcerningGardens1821/videos
Thank you.


WE RECYCLE BOXES, ENVELOPES AND PACKING MATERIALS
FREE SHIPPING ON ORDERS OVER $35.00

ORGANIC, HEIRLOOM MOSIAC YARD LONG BEAN, PURPLE LONG BEAN

IN THE LEGUME FAMILY. I GREW THESE BEANS ON A TEEPEE STYLE TRELLIS. THE KIDS LOVED IT. I PLANTED YELLOW SUMMER SQUASH AT THE BASE OF THE TEEPEE AS A COMPANION PLANT AND INCLUDED A FEW MARIGOLDS.

MOSAIC BEAN, PURPLE LONG BEAN, YARD LONG BEAN

EASY TO GERMINATE AND GROWS FAST. THE PLANT CAN BE GROWN IN THE GROUND OR IN POTS. THE PLANT CAN BE GROWN IN ANY PLANTING ZONE THAT GETS AT LEAST 3 MONTHS OF WARM WEATHER.

PLANT PRODUCES A BEAN POD THAT CAN REACH UP TO A YARD OR MORE.

THE POD IS BEST EATEN WHEN THE POD AND BEANS ARE STILL YOUNG AND SOFT, LIKE A GREEN BEAN. THIS IS NOT A BEAN TO SHELL AND EAT THE BEANS ALONE.

THEY CAN BE USED IN STIR FRIES, SOUPS, SALADS OR A STAND ALONE SIDE DISH.

THEY HAVE A DELICIOUS NUTTY FLAVOR AND ARE LOW IN CALORIES.

THE PLANT DOES BEST ON A FENCE OR TRELLIS.

EVEN WHEN NOT PRODUCING BEANS, THE FOLIAGE IS VERY NICE AND THE FLOWERS ARE A REALLY PRETTY LAVENDER.

A GREAT ADDITION TO ANY EDIBLE GARDEN.

GREAT FOR THE POLLINATORS

LEGUMES HELP TO IMPROVE THE SOIL BY FIXING NITROGEN.

YARDLONG BEAN IS BEST HARVESTED ABOUT TWO MONTHS AFTER GERMINATION. PRODUCTION CAN CONTINUE THROUGH SUMMER AND INTO THE FALL. HARVEST PODS WHEN THE BEANS ARE ABOUT HALF THE DIAMETER OF A PENCIL, BEFORE THE SEEDS HAVE FILLED OUT INSIDE AND WHEN THEY WILL STILL SNAP EASILY.

THANK YOU AND HAPPY GARDENING.

Story of this Seed:
WE HAVE BEEN GROWING YARD LONG BEANS FOR YEARS NOW. THE CHILDREN LOVE GROWING THEM AND IT IS FUN TO THINK OF NEW WAYS TO MAKE THE TRELLIS.
Growing Tips:
GERMINATION SUGGESTIONS: I PRESOAK AN HOUR OR SO IN ROOM TEMPERATURE WATER. PUT ONE-TWO SEEDS IN A CELL/POT OF PRE-MOISTENED SOIL. WATER, PLACE IN A WARM LOCATION AND DO NOT LET THE SOIL DRY COMPLETELY OUT. TRANSPLANT WHEN SEVERAL INCHES TALL AND THE PLANT HAS SEVERAL SETS OF LEAVES. OR PLANT SEEDS DIRECTLY INTO THE GROUND WHEN CONDITIONS ALLOW.
Buy
Questions 0 Total
Ask a Question About BEANS - MOSIAC LONG BEAN, YARD LONG BEAN, PURPLE LONG BEAN, HEIRLOOM,
Policies
Shipping Policies
We strive to ship seeds the day after we receive the order, excluding weekends. We use USPS. We ship only to the contiguous US, the lower 48 states, due to high postage rates and custom regulations - thank you for understanding. Seedlings/cuttings/plants will be shipped the first of the week, Monday, Tuesday and sometimes on a Wednesday, depending upon the destination. This way the seedlings do not sit in a post office over a weekend. We do not offer heat packs. All of our items are grown in planting zone 9B.
Return & Refund Policy
We have no refund policy. All seeds have been tested for germinaton. All seedlings,cuttingswill be freshly harvested and are in good condition when shipped.
Other Policies
We thank everyone for the opportunity to share our seeds and seedlings.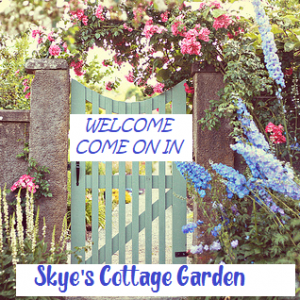 Elise Skye D
Ocoee, FL, United States (Zone 9b)
Established in 2009
0.50 acres in production
Other Listings from Skye's Cottage Garden: